"Amazing from start to finish"
Absolutely loved our stay here and honestly staff couldn't do enough! Anything we asked they went above and beyond. Breakfast was lovely and housekeeping done an amazing job. Can't fault any aspect of the trip. Top tip: go up to the 5th floor rooftop for wonderful views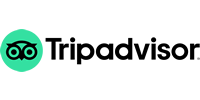 Francesca
- Couples holiday
April 2022
"Excellent"
Had a very comfortable stay. Service and staff (especially Sara on front desk), were exceptional. We asked for a mirror and it appeared almost immediately. Our room was cleaned , tidied every day. Beds made every day. Breakfast was lovely. Plenty of choice. Evening meal was lovely when we tried the restaurant. Shame it was so quiet at this time of year as there was not a lot of atmosphere, however this did not distract from our enjoyment. Would highly recommend this hotel. Lovely foyer, bar area. so reasonable as well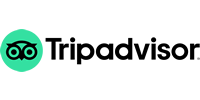 VR1234567890
- Family holiday
April 2022
"Eccezionale"
Food. The food was above and beyond whatever I could have imagined, every single meal had at least one dish that would shock you, in a good way. Everything else was just as I was expecting or better. Really good place overall. Oh and worth mentioning that the staff is very helpful and friendly.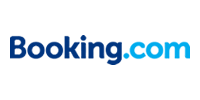 Tudor
- Couples holiday
July 2021
"Just awesome"
The room was very clean, the hotel is right in front of the beach with two parking options, very friendly staff and one of the best meals I have ever had. If you get to stay at this hotel you must get the All-Inclusive package so you can taste all their meals, the restaurants nearby don't have dishes that even get close to the ones you get at the hotel's restaurant.Overall just an amazing experience, definitely will return.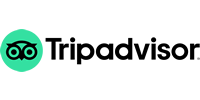 Tudor F
- Family holiday
July 2021
"Italian hospitality at its best !"
We have been visiting the Panoramic hotel for quite a few years now, usually in combination with a cultural stay in another region of Italy. The hotel is ideally located by the spiagga that is immaculate thanks to bagnino Bruno and his team. We would particularly recommend it to families with kids as they will find everything they can dream of to enjoy their day (games, playgrounds etc...) The hotel looks great, the rooms are nicely decorated and the meals at the Seabreeze always offer the best of Italian cuisine but the main asset of this hotel is Antonio, the manager and his team. THey will always go out of their way to ensure you enjoy your stay at the fullest. You REALLY feel welcome in a very unpretentious way... We absolutely love it and will be back as soon as we can.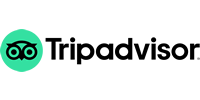 Nelly
- Family holiday
August 2020
"Good hotel and good staff"
Staffs are all friendly and helpful, including the ones in canteen to prepare hot milk everyday for us.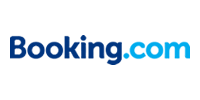 Qian
- Family holiday
January 2020
"Awesome"
I travel all over the world and this is now one of my favorite places to stay. The staff is amazing and the hotel is very nice and evokes a relaxed environment. The staff really seems to care and on the front desk is a sign that states "We Like People" and it could not be any more true. I asked for another blanket and before I finished the request it was on my bed! The hotel is about warmth and relaxation even when traveling for business. I plan on bringing my family next time.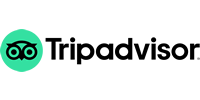 Michelle
- Business trip
November 2018
"Nice stay for a good price"
We stayed at the Panoramic hotel from 28/7 till 04/08 2018. We had a renovated room wich was nice. comfortable bed, only the pillows were a bit too flat in my opinion. The shower was a bit small. Every day fresh towels! The hotel is comfortable, the roof with the pool/bubble bath is simple but functional. Nice view though. The staff is very, very kind. You feel very welcome. The food is okay, buffet (more anti pasti like, fries, Bread etc) and you can chose two dishes on the side as well. Viserba is a nice place for a holiday on the beach, a lot of families. It's touristy with a lot of people who want to sell you something but the beach is nice and you can visit different places like (the old centre of) rimini or San Marino etc. If you want to go to the beach, you have to rent a bed. The longer you stay the less you pay. It's +\- 18 euro's per day for two beds and an umbrella. Long story short; it's a good price for a nice stay. Don't expet something fancy, just comfortable, clean and descent. The friendly staff will make your stay also better!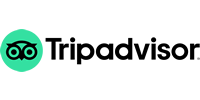 - Couples holiday
July 2018
""Heel tof hotel vlak aan het strand" Wij......"
"Heel tof hotel vlak aan het strand" Wij verbleven een week in half pension in dit hotel. Uitstekende keuken met voor diner keuzemenu . Vriendelijk personeel. Mooie perla kamer met frontaal zicht op zee. Zeer goede prijs/kwaliteit , een week zalig genoten.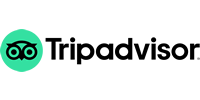 Guest
- Couples holiday
January 1970
""Meraviglioso weekend lungo" Abbiamo......"
"Meraviglioso weekend lungo" Abbiamo passato un meraviglioso weekend presso quest'hotel. Ambiente bellissimo, curato e ristrutturato. Il personale è cordiale, premuroso e sempre con il sorriso.Appena arrivati siamo stati accolti con cordialità e la ragazza molto gentile ci ha accompagnati alla nostra stanza facendocene vedere all'interno. Avevo richiesto vista mare e sono stata accontentata. La posizione è davvero buona oltre che tranquilla, il mare è praticamente davanti basta solamente attraversare la strada, invece per arrivare a Rimini centro in bici (noleggiate gratuitamente presso l'hotel) ci abbiamo messo tra i 15/20 minuti. Noi avevamo la formula pensione completa, che dire colazione abbondante di tutto, pranzo e cena anche ottimi con un ricco buffet, pesce sempre fresco e cucinato davvero molto bene. Anche i camerieri erano tutti molto gentile e pensare che nel nostro ultimo giorno avevamo voglia di mangiare un frutto che nei giorni precedenti non abbiamo piu visto e il responsabile ce lo ha fatto trovare sul tavolo, che dire meraviglioso! Appena arrivati abbiamo anche usufrito del pachetto all inclusive, che comprendeva i lettini in spiaggia e le bevande ai pasti. Il giorno della partenza avevamo ancora questo pacchetto comprensivo anche del pranzo in quanto non usufruito il primo giorno perchè arrivati in serata, ma essendo che era brutto tempo subito dopo la colazione siamo andati via e abbiamo chiesto il rimborso della giornata del all inclusive che non avremmo usufruito (spiaggia+pranzo+bevande a pranzo), oltre appunto ad avercelo stornato dal pagamento ci hanno addirittura rimborsato il pranzo che non avremmo fatto, che dire non capita tutti i giorni un'onestà fino a questo punto. Sicuramente sarà un hotel dove avremmo piacere ritornare, ritengo che alle volte spendere qualcosina in più ne valga davvero la pena.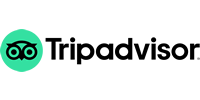 Guest
- Couples holiday
January 1970