"Awesome"
I travel all over the world and this is now one of my favorite places to stay. The staff is amazing and the hotel is very nice and evokes a relaxed environment. The staff really seems to care and on the front desk is a sign that states "We Like People" and it could not be any more true. I asked for another blanket and before I finished the request it was on my bed! The hotel is about warmth and relaxation even when traveling for business. I plan on bringing my family next time.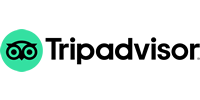 Michelle
- Business trip
November 2018
"Nice stay for a good price"
We stayed at the Panoramic hotel from 28/7 till 04/08 2018. We had a renovated room wich was nice. comfortable bed, only the pillows were a bit too flat in my opinion. The shower was a bit small. Every day fresh towels! The hotel is comfortable, the roof with the pool/bubble bath is simple but functional. Nice view though. The staff is very, very kind. You feel very welcome. The food is okay, buffet (more anti pasti like, fries, Bread etc) and you can chose two dishes on the side as well. Viserba is a nice place for a holiday on the beach, a lot of families. It's touristy with a lot of people who want to sell you something but the beach is nice and you can visit different places like (the old centre of) rimini or San Marino etc. If you want to go to the beach, you have to rent a bed. The longer you stay the less you pay. It's +\- 18 euro's per day for two beds and an umbrella. Long story short; it's a good price for a nice stay. Don't expet something fancy, just comfortable, clean and descent. The friendly staff will make your stay also better!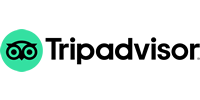 - Couples holiday
July 2018
""Heel tof hotel vlak aan het strand" Wij......"
"Heel tof hotel vlak aan het strand" Wij verbleven een week in half pension in dit hotel. Uitstekende keuken met voor diner keuzemenu . Vriendelijk personeel. Mooie perla kamer met frontaal zicht op zee. Zeer goede prijs/kwaliteit , een week zalig genoten.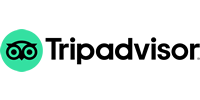 Guest
- Couples holiday
January 1970
""Meraviglioso weekend lungo" Abbiamo......"
"Meraviglioso weekend lungo" Abbiamo passato un meraviglioso weekend presso quest'hotel. Ambiente bellissimo, curato e ristrutturato. Il personale è cordiale, premuroso e sempre con il sorriso.Appena arrivati siamo stati accolti con cordialità e la ragazza molto gentile ci ha accompagnati alla nostra stanza facendocene vedere all'interno. Avevo richiesto vista mare e sono stata accontentata. La posizione è davvero buona oltre che tranquilla, il mare è praticamente davanti basta solamente attraversare la strada, invece per arrivare a Rimini centro in bici (noleggiate gratuitamente presso l'hotel) ci abbiamo messo tra i 15/20 minuti. Noi avevamo la formula pensione completa, che dire colazione abbondante di tutto, pranzo e cena anche ottimi con un ricco buffet, pesce sempre fresco e cucinato davvero molto bene. Anche i camerieri erano tutti molto gentile e pensare che nel nostro ultimo giorno avevamo voglia di mangiare un frutto che nei giorni precedenti non abbiamo piu visto e il responsabile ce lo ha fatto trovare sul tavolo, che dire meraviglioso! Appena arrivati abbiamo anche usufrito del pachetto all inclusive, che comprendeva i lettini in spiaggia e le bevande ai pasti. Il giorno della partenza avevamo ancora questo pacchetto comprensivo anche del pranzo in quanto non usufruito il primo giorno perchè arrivati in serata, ma essendo che era brutto tempo subito dopo la colazione siamo andati via e abbiamo chiesto il rimborso della giornata del all inclusive che non avremmo usufruito (spiaggia+pranzo+bevande a pranzo), oltre appunto ad avercelo stornato dal pagamento ci hanno addirittura rimborsato il pranzo che non avremmo fatto, che dire non capita tutti i giorni un'onestà fino a questo punto. Sicuramente sarà un hotel dove avremmo piacere ritornare, ritengo che alle volte spendere qualcosina in più ne valga davvero la pena.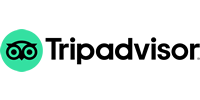 Guest
- Couples holiday
January 1970
""excellent organization" We had a great......"
"excellent organization" We had a great stay, nice room. Kids proof also at the beach a lot of playtools. Food was very good, personal was great. Everything was good arranged. friendly staff.. we recommen this to other families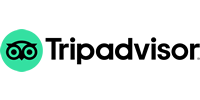 Guest
- Family holiday
January 1970
""bella esperienza"Ho soggiornato per lavoro..."
"bella esperienza"Ho soggiornato per lavoro presso questo hotel,ho usufruito del servizio navetta per essere accompagnato e ritirato presso il palazzetto fiera con la massima puntualità e professionalità e all'occorrenza il personale GENTILISSIMO e PREPARATISSIMO ha risolto un paio di delle mie richieste specifiche.La mattina ho consumato la prima colazione presso la sala dedicata dotata di una magnifica vista mare.Soddisfazione assoluta ! Consiglio sulle camere: Pulizia e comfort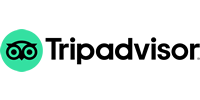 Guest
- Business trip
January 1970
"Family-feel hotel with good vibes We stayed..."
Family-feel hotel with good vibes We stayed in Panoramic for a week on a family vacation with our son (10). The hotel offered us the train station transfer (both pick up and drop off) which was a nice surprise. At the reception we were greeted with smiling receptionists (thanks Dita and Marianna!), giving us all the important info about our stay and the surroundings. We got tremendous help from the staff and the manager (thanks Antonio!) when our son got ill, arranging the doctor's visits. Such a care was reassuring, we really felt we could relax, all was taken care of. Being a small hotel, you meet the same people regularly, and with the attentive staff, you get the nice vibes of the family feel. Most of our stay we had a room with a side view of the sea, with a balcony, which I would highly recommend. The room was spacious for all three of us, with modern bath facilities. The meals in the hotel restaurant (we had an all-inclusive stay) were truly fantastic. The dinner is a two-course menu with a rich buffet, the chefs do a great job with the variety and quality. The restaurant is also pleasant with nice views of the sea. We were also impressed with the beach. The hotel has a direct access to the beach across the road. The beach is fully equipped, with a storage area, sports (table tennis) equipment, showers, ... The beach was very clean, not crowded, well organized, with plenty of animation activities. We paid 3 eurs/day to have a front-row chairs to enjoy the sea view. The sand was just great for our son who likes building canals and castles. The sea water is fine, but not transparent, as it gets muddy from the sandy bottoms, but the waves are cut off by the rocks' barriers, so kids can have fun in the water as well. Otherwise we enjoyed biking (the hotel lends bikes for free, but there is also a rental place for 4-wheel family bikes some 10 min walk north) and strolling in the historic Rimini center in cloudy days.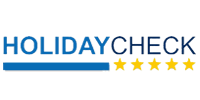 Guest
- Family holiday
January 1970
""Perfect hotel, service and Team!!" Dear..."
"Perfect hotel, service and Team!!" Dear All! We strongly recommend to stay at Panoramic hotel! It was really great time we spent there with family. The Team is very nice and professional. They are always doing their best to help you with anything. We will visit this hotel if we only have such chance!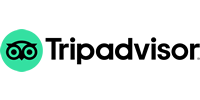 Guest
- Family holiday
January 1970
""Benissimo vacanza" Thanks Panoramic for another..."
"Benissimo vacanza" Thanks Panoramic for another perfect summer vacation. We are so pleased with your excellent services. You have made small improvements every year, so also this time. The staff is very friendly and helpful. The food is delicious. There are a lot to do/see in this region.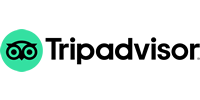 Guest
- Couples holiday
January 1970
""Very friendly staf" You guys made us feel like..."
"Very friendly staf" You guys made us feel like home. Very friendly staff, who will always help you with a smile! We had a standard room and you see that these are not yet renovated.The shower could be better but price-quality it was defenitly okay. The friendly staff who will help you with everything, great you, serves you at dinner and breakfast makes it defenitly a great hotel. Choose a renovate room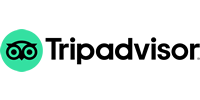 Guest
- Couples holiday
January 1970